Our Doctors
Sheila E. Morrissey, B.VSc., D.V.M.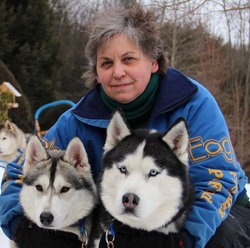 A 1983 graduate of the University of Minnesota College of Veterinary Medicine, upon graduation Dr. Morrissey worked for 5 years in a small animal/equine clinic in Brattleboro, VT. She then worked in Greenfield, MA for Dr. Donald Peck, V.M.D.. Upon his retirement in 1991 she bought his practice and changed the clinic's name to North County Veterinary Clinic, Inc.. Dr. Morrissey has a special interest in genetics and reproduction as well as in canine sports medicine and rehabilitation. She also enjoys learning about different cat and dog breeds and their origins and purpose - she truly enjoys seeing dogs excel at their sports.
In the wintertime Dr. Morrissey can be found on the trails at sled dog events working as part of the veterinary team. Races she has worked include the Sandwich Notch 60 (NH), the Great Trails Race (MN), the Can Am Crown (ME), the Eagle Lake 100 (ME),the Iditarod - start only (AK), the John Beargrease (MN), the UP 200 (MI) and the South African Dryland Sledding Association Inaugurial Events (South Africa) - and the list continues to grow!
Dr. Morrissey is married and has two sons. In her spare time she enjoys reading, woodworking and crafts, hiking, kayaking, traveling, as well as backpacking and dogsledding with her dogs. She also competes in obedience and rally trials with her dogs. She and her family breed and raise Siberian Huskies and enjoy the companionship (and drool) of their Newfoundland.
Dr. Morrissey is a member of the American Veterinary Medical Assoc., the Massachusetts Veterinary Medical Assoc., the International Sled Dog Veterinary Medicine Association, the American Canine Sports Medicine Association, as well as the Pioneer Valley Kennel Club, the Yankee Siberian Husky Club, and the Siberian Husky Club of America, for which she volunteers as their Genetics Chairman.
---
Our Veterinary Technicians and Assistants
Kristin Thompson
Kristin has always had a love of animals, currently owning 3 dogs, 1 cats and 2 chinchillas. She received an Associates Degree in Liberal Arts , focusing on Spanish and American Sign Language with the plan of becoming a translator but her love of animals took her on a different path. Before joining our team at North County Veterinary Clinic in August 2014, she had worked the past 6 1/2 years at an animal hospital in Amherst, MA.
In her spare time, Kristin enjoys spending time with her daughter, Kai. She also enjoys horseback riding, swimming, hiking with her dogs and making fun and unique cupcakes.
Kristin looks forward to being part of our team caring for your pets.
---
Andrea Jankauskas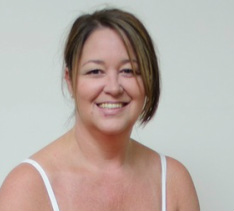 Andrea rejoined our staff, as receptionist and bookkeeper, in November 2016.She is the first one you see when you come into the clinic and always has a warm welcome and smile for everyone. Andrea has loved animals from the time she was a very young girl, so working with animals every day makes this a dream job for her.
Andrea is originally from Vermont and currently lives there with her husband, Jim, her daughter, Darby, a sweet rescue dog, Lucy, and her cat Brady - aka Little Dude.
Andrea looks forward to seeing and helping all our clients and welcoming new ones to our clinic.
---
Heather Johnson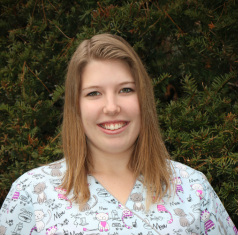 Heather is a graduate of Franklin County Technical School, graduating as a Certified Nursing Assistant. She is also certified as a First Responder and a Home Health Aid.
Heather has always had an interest in and love for animals; growing up she had multiple parakeets, a dog, a cat and tropical fish. While friends and family are on vacation, Heather often cares for their pets. Currently Heather has one cat.
Working with people and animals has always been a passion for Heather and she is working towards earning her Veterinary Assistant Certificate. She enjoys working at the clinic improving her skills and learning more about the veterinary field.
---
Nicole Woodward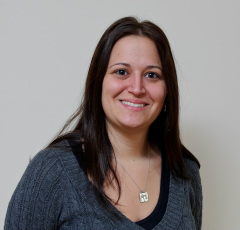 Nicole relocated to Franklin County from southeastern MA to pursue a career working with animals. Nicole is an avid Red Sox and Patriots fan and enjoys spending time outdoors hiking with her Wheaten Terrier, Willow. Nicole rejoined our team in January 2016 and looks forward to assisting with the care of your pets.
---
Ryan Blanker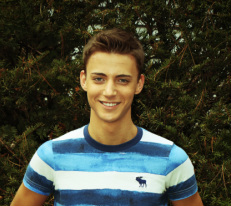 Ryan joined our team in 2010. He is one of our kennel attendants/veterinary assistants, feeding, medicating and keeping your pet clean and happy. When he is not working or going to school he enjoys competing with his dogs in the breed ring. He also enjoys reading, kayaking, hiking, and dogsledding with his dogs.
A 2014 graduate of Pioneer Valley Regional School, Ryan will be attending the University of New Hampshire in the fall of 2014. He will work occasionally at the clinic during breaks.

---
Kelsie Deschaine
Kelsie is a graduate of Turners Falls High School and has taken pet care classes at Greenfield Community College. Currently she is taking classes for veterinary assistant at Gardner Animal Care Center through Mount Wachusett Community College where she has earned two certificates of completion.
Kelsie has always loved animals and wanted to work with them. She has 5 cats and an Alaskan Malamute.
Kelsie joined our team in the fall of 2016. She looks forward to taking care of your pets and making them feel better.
---
Laurie Muscat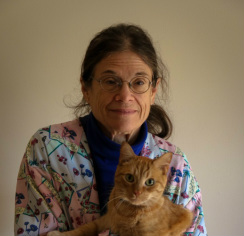 Laurie joined our staff in May of 2015 as one of our kennel attendants. Laurie has been working with animals since she moved to Vermont over 25 years ago, having worked at several humane societies and veterinary clinics. She enjoys petsitting and is currently volunteering at the Monadnock Humane Society in W. Swanzey, NH.
---
Marianne Dwight, B.S., L.V.T., C.V.T.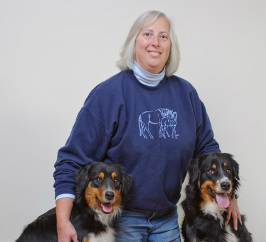 Marianne graduated from the University of Massachusetts-Amherst with a Bachelor of Science degree in Animal Science/Pre-Vet and a Teaching Certificate in Vocational Agricultural Education. Marianne is a licensed certified veterinary technician. She joined North County in 2001 and can be found assisting the doctors to make sure your pet receives top quality care.
She is co-owner of Fox Hill Farm where she raises a variety of livestock, poultry, and waterfowl. Marianne also enjoys herding with her English Shepherds and Welsh Sheep Dogs.
---
Ali Durant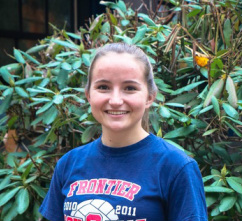 Ali graduated from Frontier Regional High School in 2013. She is currently attending Greenfield Community College for a Liberal Arts degree with the plans to transfer to University of Massachusetts - Amherst for a degree in Animal Science. Ali loves to spend time with her rabbit, cats and dog.
She enjoys the warm weather and spending most of her time outside in the summer swimming, tubing and playing volleyball.
Ali joined the NCVC in the fall of 2014 as a kennel attendant.
In the fall of 2016, Ali started pre-veterinary school. We may see her back during her school breaks.
---